Discover our comprehensive range of ScanBox insulated food transport carts. Our innovative design offers multiple advantages in comparison with more traditional boxes for cold/hot holding. Learn more about the differences between each unit and find the ScanBox that meets your exact needs. Contact us today for pricing and ordering details: 1-800-387-1098, or email us at info@cookupco.com.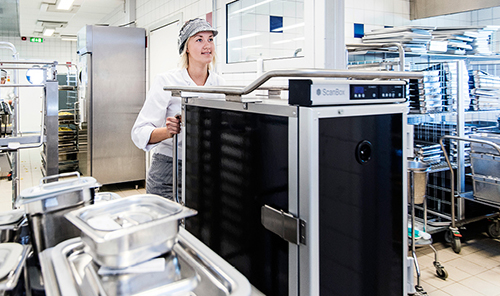 Ergo Line
Optimal for kitchens with limited space or frequent transports. Ergo Line fits GN1/1 pans and is focused on ergonomics and efficiency during holding and transportation of hot and cold food. Perfect during the busy lunch hours or whenever flexibility and easy operation are your priorities. Quality in every inch and a solid shell protects and preserves food quality.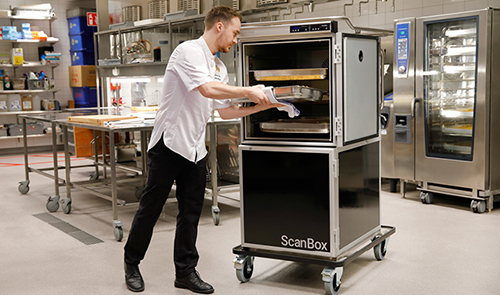 Banquet Line
Optimizing space and capacity yet easy to transport. Banquet Line fits GN2/1 and is often used for holding and transportation of food in environments that require sustained food quality, high capacity and style. Perfect for large-scale catering such as banquets and events where thousands of people need to be served at the same time.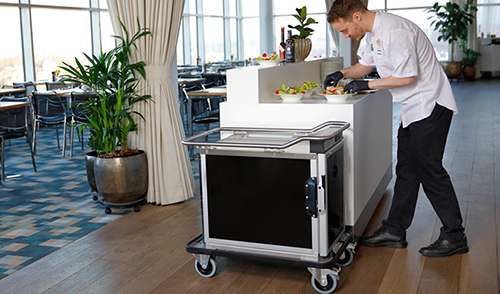 Under Counter
Versatility for lounges and smaller serving areas. Under Counter line is developed to fit under buffet and serving lines, kitchen shelving and tables. The Under Counter is versatile and can be used both as stationary equipment and as a mobile external cater box.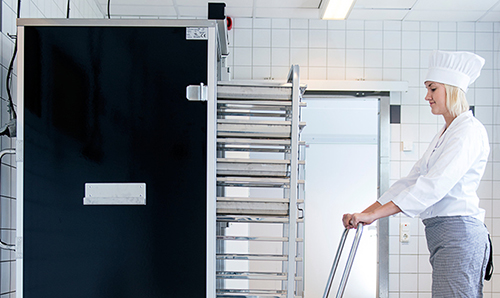 Banquet Master
For efficient large scale catering and banquetting. After cooking the food in your combi, you simply roll the whole rack directly into the Banquet Master. Perfect for larger kitchens where efficiency and temperature control are important factors. The risk of spillage and burns are greatly reduced since pans or plates are not moved one by one between your oven and the Banquet Master.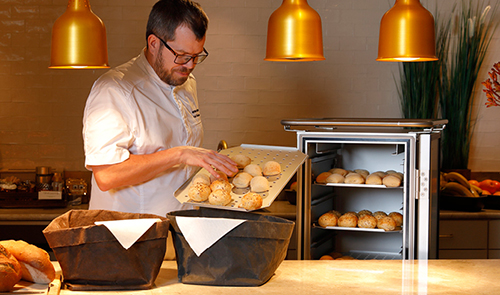 Bakery Line
Optimal for proofing and keeping bakery goods hot or cold. An insulated box for distribution and storage of neutral, heated or cold bakery goods. The Bakery box is available for two different tray sizes. The ergonomic push/pull handles and large castors make the Bakery box easy and safe to maneuver.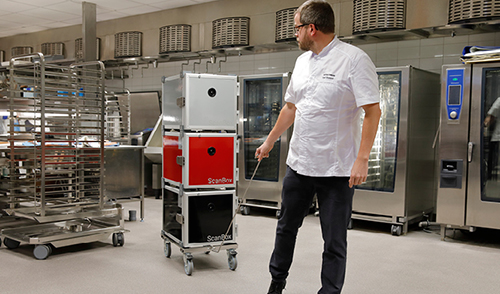 Stackable
Small scale catering made safe and easy. Stackable and insulated food transport boxes are excellent for holding and transportation of hot and cold food for a shorter time or distance. Perfect for small-scale catering where you need a smooth transport solution for a smaller amount of food – or as a complement to the larger banquet carts. Use a trolley for convenient transportation and get a level of utility and flexibility that goes above and beyond.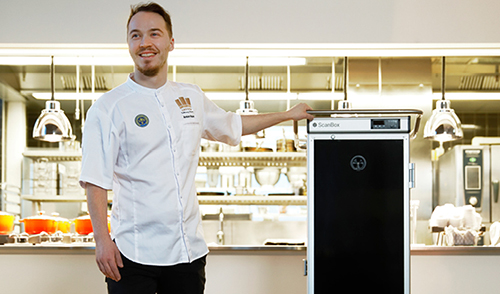 Basic Line
Optimal for kitchens that needs a box with high quality construction and performance, but demands less functions and features. Basic Line fits GN1/1 pans and is focused on solving holding and transportation of hot and cold food on a budget. This product line has a limited range of Extras and Accessories available.