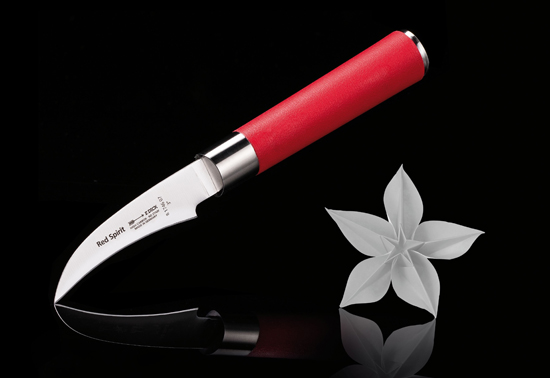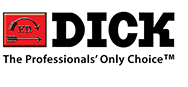 Being the smallest kitchen knife, one often underestimates the advantages of a tourne or peeling knife. But anyone who wants to peel and prepare their vegetables and fruit quickly and easily has an effective helper at their side with this knife.
Did you know that the name of the tourne knife comes from the French term "tourne"? Tourne means "to turn" or "to bring into shape", and describes the purpose of this little miracle knife to a T.

Practical Kitchen Helper For Decorations
Professionals use this handy knife in their kitchens to generate less waste during work and thus save time and money. In addition, the knife can be used to create wonderful fruit and vegetable carvings.

Special Features of The Tourne Knife
The tourne knife consists of a curved blade that adapts perfectly to the challenges of the food to be cut. This makes it easier to cut along round or uneven shapes. Using the tip to remove blemishes or things like sprouts on potatoes is child's play. The handle should feel good in your hand and you should enjoy working so close to your food.
As a brand for the professional sector, Friedr. Dick knows the advantages of a curved blade and has included the tourne knife in almost all series. It has a blade length of 7 cm and is ideal for arranging and preparing your dishes.
Take special care when handling the tourne knife. For most work with this knife, pull the blade against your thumb. Take special care of your fingers, because the blade is sharp!

Cleaning And Caring For Your Knives
All F. DICK knives deserve special care and attention when it comes to maintenance. Never clean your knife in the dishwasher. It's best to clean your knife with hot water immediately after use and then rub it dry. You can find more information and useful tips on how to care for, store and sharpen your knife here.