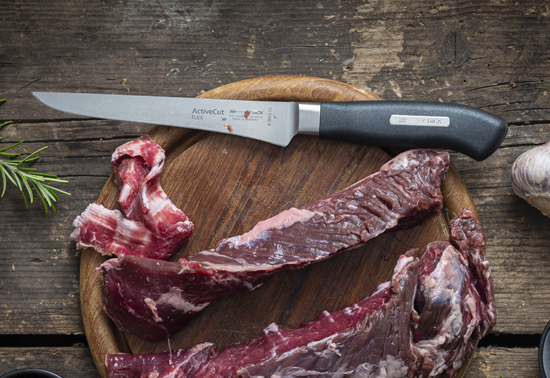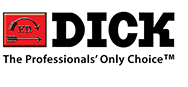 The boning knife is no longer part of everyone's standard kitchen equipment. Many people don't even know how important this blade can be in everyday life. Yet it has a century-long tradition and has become an indispensable part of the butcher's craft. It's a practical helper that can help you remove a bone from the meat and, with its flexible blade, can also remove tendons and fat. This is why it has long ceased to be an insider's tip among butchers and has become a thoroughly practical aid for every kitchen where meat or poultry is processed.

Professional Equipment For The Home
The boning knife is designed for working on the bone. It separates the bone cleanly from the meat, a process known as boning. It can also remove skin, fat and tendons quickly and efficiently. And many fine palates now require this. This is because many amateur chefs also prepare their meat at home, no longer leaving all the work to the butcher.

Fun fact: This type of knife originates from the professional butcher's trade. Butchers have counted on this type of knife for centuries, and quality is of the utmost importance. After all, no knife is exposed to the same forces in professional use as the boning knife. Many other blades would break in such an environment. Boning knife blades must not break under stress and flexible blades must always return to their original shape. If you would like to learn more about this, take a look here.

Various Blade Shapes
The boning knife has many different characteristics in the professional field. Not only the shape and length, but also the flexibility of the blade can be selected individually and according to use. Whether the blade is straight or curved, flexible or stiff: You will definitely find what you are looking for in our boning knife selection. While a flexible blade can adapt to the bone, allowing you to make clean cuts on the bone, a stiff blade performs better with straight cutting edges and is less prone to twisting.

Every chef's knife series from Friedr. Dick also has a boning knife in its range. The blades are usually between 13 cm and 15 cm and are available in both flexible and stiff versions. Here you will find YOUR perfect knife to prepare for the next barbecue.

Cleaning And Caring For Your Knives
All F. DICK knives deserve special care and attention when it comes to maintenance. Never clean your knife in the dishwasher. It's best to clean your knife with hot water immediately after use and then rub it dry. You can find more information and useful tips on how to care for, store and sharpen your knife here.