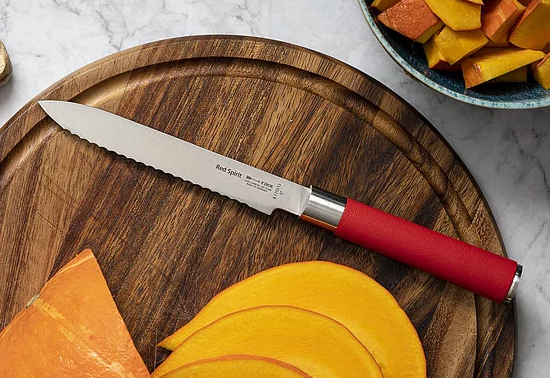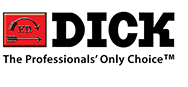 This knife is an all-rounder in the kitchen and was created for universal use in the kitchen. That's how the utility knife got its name. It has so many uses that it can handle almost any cutting task without a problem.

Smaller Knives For Smaller Jobs
The utility knife is particularly suitable for fruit, vegetables and small loaves of bread. It can also cut small pieces of meat and fish. It is versatile and very flexible in its applications. Many cooks prefer the utility knife when it comes to smaller, quicker jobs. Depending on the food and cutting technique, however, even the utility knife has its limits and you should reach for a knife that is ideal for the particular application.

Various Blade Shape Options
Friedr. Dick knife blades are usually between 10 cm and 15 cm long. The blade usually also has a very special feature. The serrated edge is quite popular with utility knives, as it is particularly suitable for cutting crusts (e.g. small loaves) or hard skins (e.g. pineapple). Other utility knives are adorned with a Kullenschliff, which keeps the sticking of the food to the blade to a minimum.
At Friedr. Dick you'll find the utility knife in many series. We couldn't decide whether we preferred the serrated edge or the Kullenschliff. It's YOUR knife and you should feel good when you hold it in your hand. That's why we offer both versions.

Cleaning And Caring For Your Knives
All F. DICK knives deserve special care and attention when it comes to maintenance. Never clean your knife in the dishwasher. It's best to clean your knife with hot water immediately after use and then rub it dry. You can find more information and useful tips on how to care for, store and sharpen your knife here.