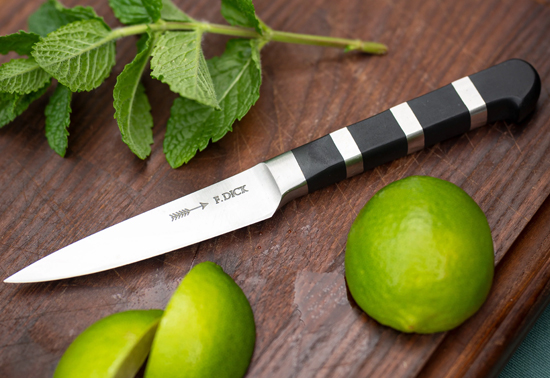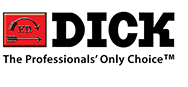 Everyone is familiar with it and everyone has certainly held it in their hand at some point. The paring knife, sometimes also called the "office knife". But where does this name come from? It has nothing to do with the English word "office", that's for sure. Its roots go back much further. There are several theories about where this little kitchen helper got its name. It is widely believed that it derives its English name from the word "officer", as this knife shape was originally developed for the army. However, it is also said that in the French Middle Ages an "office" was a scullery for preparing food for the royal family and that French cooks used this knife for fine work. The "office knife" or paring knife has not lost this function to this day.
Small, Flexible And Indispensable
The paring knife comes into its own when the use of large blades would be impractical. This is especially true for more delicate work. This handy all-rounder is wonderful for cutting small vegetables, skinning tomatoes, creating garnishes or peeling fruit. Many chefs prefer the paring knife because of its practical uses and swear by the versatility of the blade.
The blade of the paring knife is between 9 and 12 cm long. It gets its stability from its slightly wider design. A shorter or longer blade may be more practical depending on the intended use. The longer the blade of the paring knife, the more the knife can be used as an all-purpose weapon for medium cutting tasks. Decorative work such as garnishes, on the other hand, is easier with a shorter blade. The paring knife should fit comfortably in your hand. Make sure that the handle feels good in your hand and that you do not slip.
Versatility in Ability And Appearance
The paring knife is such an important kitchen knife that it is part of every chef's knife series. It is a standard knife in everyone's cooking equipment and can lead you to new ideas and inspirations. Friedr. Dick offers paring knives with wooden handles (1778 series) and plastic handles (1905, Red Spirit, Premier Plus). Whether stylish or functional, F. DICK knives are at your side at every level of cooking.
Cleaning And Caring For Your Knives
All F. DICK knives deserve special care and attention when it comes to maintenance. Never clean your knife in the dishwasher. It's best to clean your knife with hot water immediately after use and then rub it dry. You can find more information and useful tips on how to care for, store and sharpen your knife here.