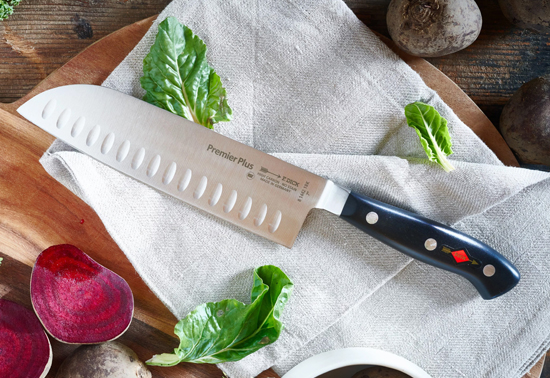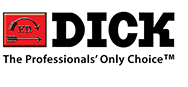 The Japanese word Santoku means "three virtues": Wisdom, kindness and courage – characteristics that every kitchen needs. It can also excel in three different areas of use: Meat, fish and vegetables.
The Santoku is widely used and can be found everywhere from professional kitchens to ordinary households. It can be used just as variably as the European chef's knife. An all-rounder in the kitchen, the Santoku can cut vegetables, fish and meat. Every aspect has been carefully considered: With its wide blade, the knife can be leaned against the backs of the fingers while cutting, while the blade features a V-shaped edge and the tip of the Santoku is often used to decorate food. Santoku knives are between 14 cm and 19 cm long, with the standard length being 18 cm. Longer blades reduce the amount of force required.
Fun fact: In its current form, the Santoku only came to Europe about 50 years ago and was adapted to the European market.

The All Rounder in The Kitchen
You can select many aspects of your F. DICK Santoku and choose YOUR knife. The Santoku knife is available in many of our series with and without Kullenschliff. The Kullenschliff prevents food from sticking by trapping small air pockets between the blade and the food. It is also important that the Santoku feels good in your hand. It should be an extension of your arm and support you in all your cooking challenges. Friedr. Dick offers you high-quality Santoku knives with ergonomic handles in various materials and shapes.

Cleaning And Caring For Your Knives
All F. DICK knives deserve special care and attention when it comes to maintenance. Never clean your knife in the dishwasher. It's best to clean your knife with hot water immediately after use and then rub it dry. You can find more information and useful tips on how to care for, store and sharpen your knife here.