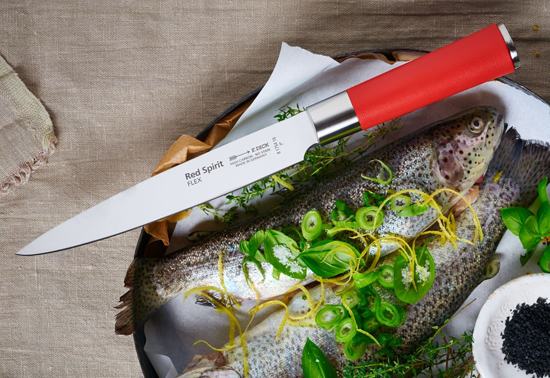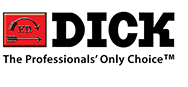 The filleting knife, as the name suggests, is designed for filleting fish and meat. It is used to remove the skin from the fish or the bones. Thin slices can be cut by the precision tool. This way, there is never too little and never too much removed. The filleting knife is also part of the standard equipment of every cook as well as anglers.

Differences Between Filleting Knives
The blade of a filleting knife is very sharp. It is slender and tapers to a very pointed tip. The blade material can be stiff or flexible. Blades that adapt to the food can be guided past bones. This is why flexible blades are mostly recommended for filleting both large and small fish. In contrast, stiff blades are more suitable for cutting meat or fish. The right choice of blade also depends on your filleting preferences. So does the blade length. This depends on the size of the fish or piece of meat you are cutting. The bigger the fish, the easier it is to make a clean cut with a longer knife. On the other hand, longer blades are also a bit harder to wield.

Precise Filleting of Fish
F. DICK has a filleting knife with a flexible blade in almost all chef's knife series. Blades are available between 18 and 21 cm. If you're looking for a filleting knife with a plastic handle, we also have blades with stiff and flexible blades from 15 cm in our ErgoGrip series.
Cleaning And Caring For Your Knives
All F. DICK knives deserve special care and attention when it comes to maintenance. Never clean your knife in the dishwasher. It's best to clean your knife with hot water immediately after use and then rub it dry. You can find more information and useful tips on how to care for, store and sharpen your knife here.