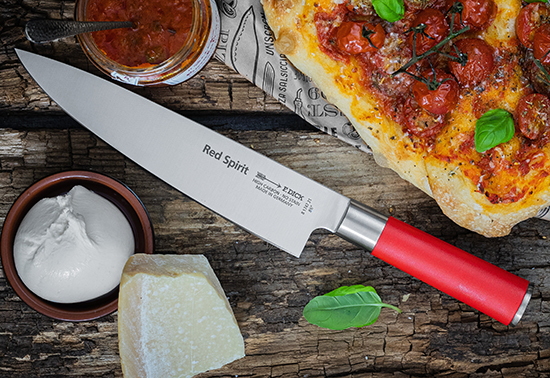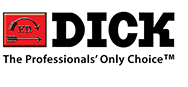 As the chef's extended arm, the chef's knife is a classic and absolutely the most important tool in the kitchen. The classic chef's knife is part of the basic arsenal of every cook and can be used in a variety of tasks.
It is ideally suited for various cutting movements: Perfect for cutting herbs and vegetables or for slicing and chopping meat and fish. But the chef's knife can do even more – thanks to its slightly curved cutting edge, the chef's knife can also be used optimally for the cradle cut so that herbs can be finely chopped with ease.

Chopping Made Easy
Your perfect chef's knife consists of a relatively long but wide and sturdy blade and a heavy handle that fits comfortably in your hand. Chef's knives come in different lengths. Your preferences determine whether the smaller chef's knives (15 cm) fit your hand better than the longer chef's knives with a length of 30 cm. We recommend a standard length of 21 cm, handy enough to work quickly and effectively, large enough to prepare most foods with a sharp cutting edge. To ensure that you can cut and process as much as possible, you should pay particular attention to the handle of your chef's knife. Friedr. Dick offers you the chef's knife in all series, so you can choose your favourite.

Your Chef Knife For a Lifetime
All F. DICK knives deserve special care and attention when it comes to maintenance. Never clean your knife in the dishwasher. It's best to clean your knife with hot water immediately after use and then rub it dry. You can find more information and useful tips on how to care for, store and sharpen your knife here.