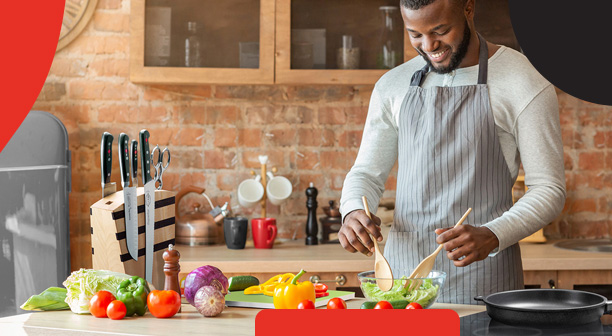 WE SEARCH THE WORLD FOR THE BEST CHEF DESIGNED TOOLS
CookUP is a supplier of high-quality kitchenwares, servicing customers across North America. We search the world for the best chef-designed tools to help food enthusiasts 'cook up' like a pro.
Our vision is to awaken the chef in everyone and inspire them by providing the best state-of-the-art cooking tools available. Equip your kitchen with our exceptional line of pans, knives and cutting boards - perfect for professionals and foodies alike!
OUR MISSION AND VALUES
Innovation
We search the world for leading-edge product technology, providing unique kitchenware solutions for consumer needs and wants.

Creativity
We inject creativity into everyday business. Our tools are creative in their design and inspire creativity in cooking.

Passion
We ignite passion for cooking and food.


Professionalism
Professionalism is core to everything we do. We believe in continuous improvement, and we're accountable for superb customer experience and service.

Integrity
Integrity, honesty and trustworthiness are at the heart of how we operate.

Quality
Superior quality, design and simplicity of use are essential for all our products.