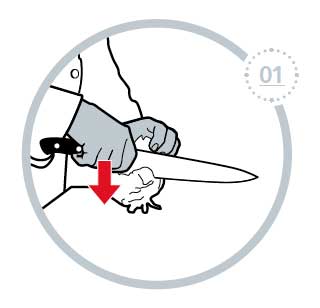 HORIZONTAL CUTTING
Cut vegetables with uniform pressure from the top to the bottom with the rear part of the blade.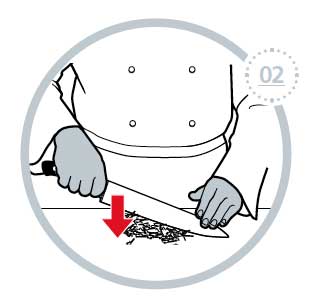 ROCKING CUT
Rock the knife back and forth from the tip to the end of the blade; ideal for fine chopping works, e.g. herbs.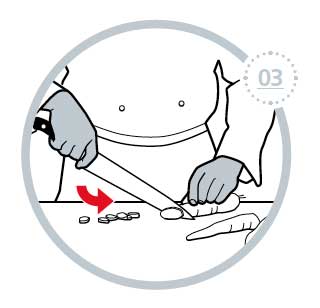 UNIFORM CHOPPING
Short downward and forward movements at the same time, keeping the tip of the knife constantly on the cutting board. The hand holding the knife determines the cutting width. The other hand, with fingertips bent (!), guides the direction.

LONG, DOWNWARD AND FORWARD CUTTING MOTION
The tip and centre part of the cutting edge are used for this technique.